Blogs I Read Regularly
Friends & Family
Space & Rocketry
Politics, Guns, Etc.
Comics
Aerospace & Aircraft
Archives
Airplanes, Rocketry, Missiles, Spacecraft and things that go WHOOSH! in the night.
What's flying around my head at the current time.
Tuesday, May 25, 2004
Still More Quizzes
I'm sorry, but I'm a sucker for these things:

Take the James Bond Car Quiz!
"Which American City Are You?"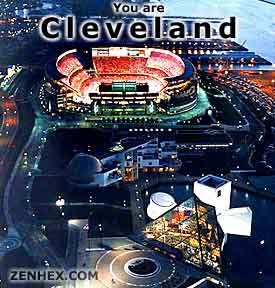 Cleveland
You are blue collar and Rock n Roll. You Work hard and party harder.